RecPublica Studio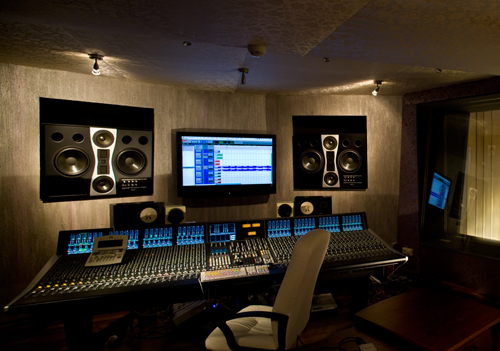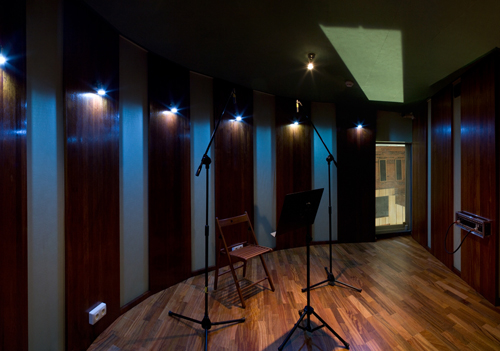 About Us
Our top-of-the-line residential studio, equipped with all the sound processors a sound engineer dreams about and boasting an amazing live-room of capacity of over 900 cubic metres will provide you with everything you need to record and produce music that just sounds breathtaking!

The RecPublica Studios were founded in September 2008. The studio facilities are the effect of 5-year hard and painstaking work. Cliche as it may sound, it really is our dreams-come-true thing. The studio was designed by John Flynn himself (famous for his work at Abbey Road Studios, for instance). The state-of-the-art premises were fitted into a 700-year-old mill house, so the final score is indeed breathtaking. The main live-room has the stunning capacity of nearly 1000 cubic metres and it really is the only one building of its kind in Central Europe. Sound engineers wishing to work here will be truly delighted with the acoustics conditions of the premises.

The studio boasts 4 independent live-rooms, a vocal booth, sound engineer room, but hey there's more: we also have four-star twin-bedded guest rooms, kitchen, bar, a lounge with internet and phone facilities etc. - all under one roof of a 700-year old mill, which provide a luxurious comfort and relaxed atmosphere to concentrate on your work. At the heart of the studio you fill find a 48-track mixing console SOLID STATE LOGIC DUALITY - one of the very few in Central Europe and definitely one of the just-released mixing consoles to watch! We work on ProTools HD. Our versatile and so sought-after outboard effects are on everybody's wish list - just give us a call and see your yourself!

Just about when you start to think that you may have found what you have been looking for, the RecPublica Studios are going to surprise you again - even if the piano isn't your weapon of choice. As you may have heard, we do own a Fazioli piano - it's ours, it's perfect and it may be under your fingertips - go to the Gallery and soothe your eyes with it! Herbie Hancock loves it and we cherish it the moment we put our hands onto it. Your passages solo are just waiting to be played here - just check the Gallery!

Our philosophy of the approach to sound recording, engineering and producing is very simple. We always aim to provide the best possible conditions for the musician and the sound engineer - all of which come in a sort of package. So you don't have to think about the instruments, outboard effects, the acoustics, or where you are going to sleep tonight. It's off your mind - just focus on your ideas and tell us what you are looking for. We are prepared to accommodate the whole process of music production in one, stylish and technologically superb place. Whether you are still shaping your ideas or rehearsing your stuff, we do have premises to put you in. By this, your music productions gains a comprehensive and cohesive context, being produced in one, concrete yet versatile place. We do have some sound engineers on board with us; however, you are mostly welcome to bring your own. We will give our sweet Duality beast to your disposal.